Overdue Enrollment Notification
Learners can now receive a notification when they are 1 day past the due date, 1 week past the due date, or both.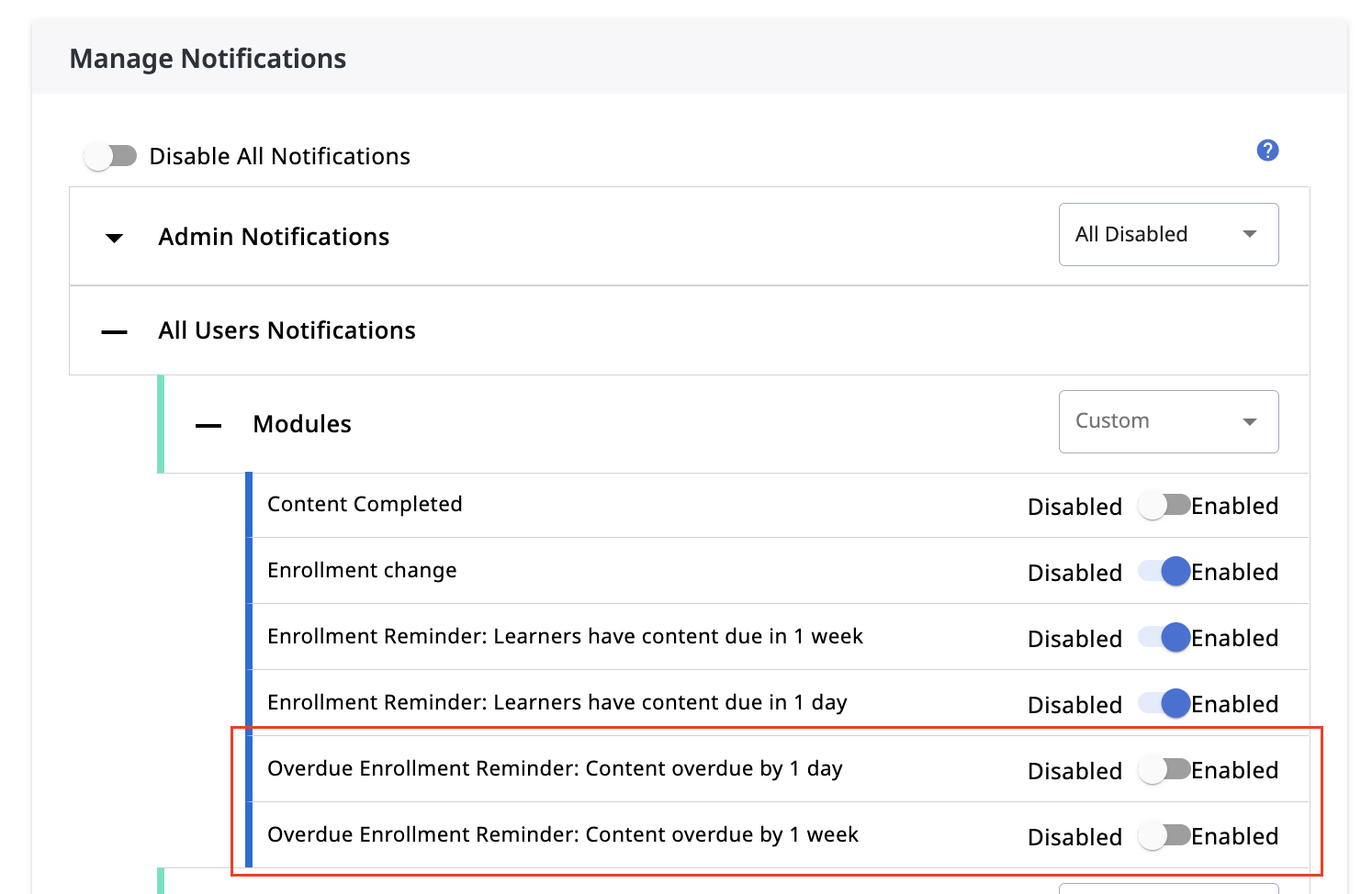 Expanded Multi-Language Capabilities
More content types can now benefit from our Multi-Language functionality:
Checklist translations

eLearning Media Titles & descriptions

Viewing Version for Homework, Modules and Events & Sessions, Test Text blocks

Dynamic Translations for Dialog Board titles
OnTrack Updates
Following the recently released User Tagging feature in OnTrack, we can now send notifications when a user is tagged on a checklist or action. See this article for further information.
Users of OnTrack can now hide images from their experience. See this article for further details.
Bug Fixes
In addition to new functionality, we also poured our focus an attention into quite a few minor enhancements and bug fixes in the following areas:
Admin Tool
Content
Datafeeds
Dialog Boards
eLearning Media
Enrollments
Flashcards
Modules
The Multi-Language Tool
Notifications
Observation Checklists
OnTrack
Performance
Reports
Tests
User Groups
Users
The Welcome Page
Widgets
---