See also: Categories Widget
---
Tags are helpful for locating groups of related content. Tags can be added to Modules in the tags Block when editing a module: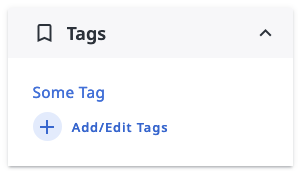 You can view all tags, and the modules associated with them via the Admin Tool --> Modules tab --> Tags pill: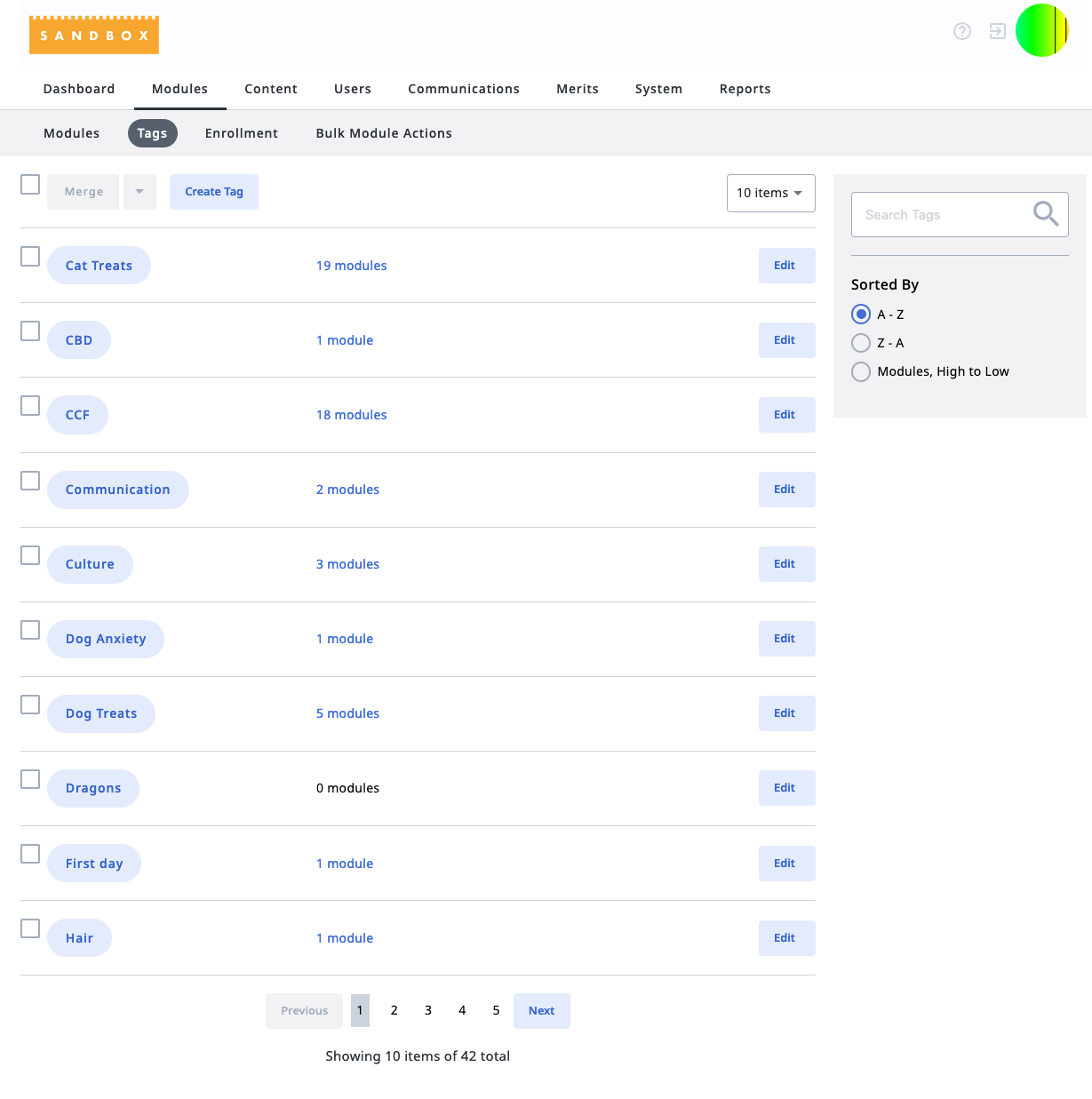 End users can search, and then limit the search to modules with a given tag by clicking on the tag in a Global Search: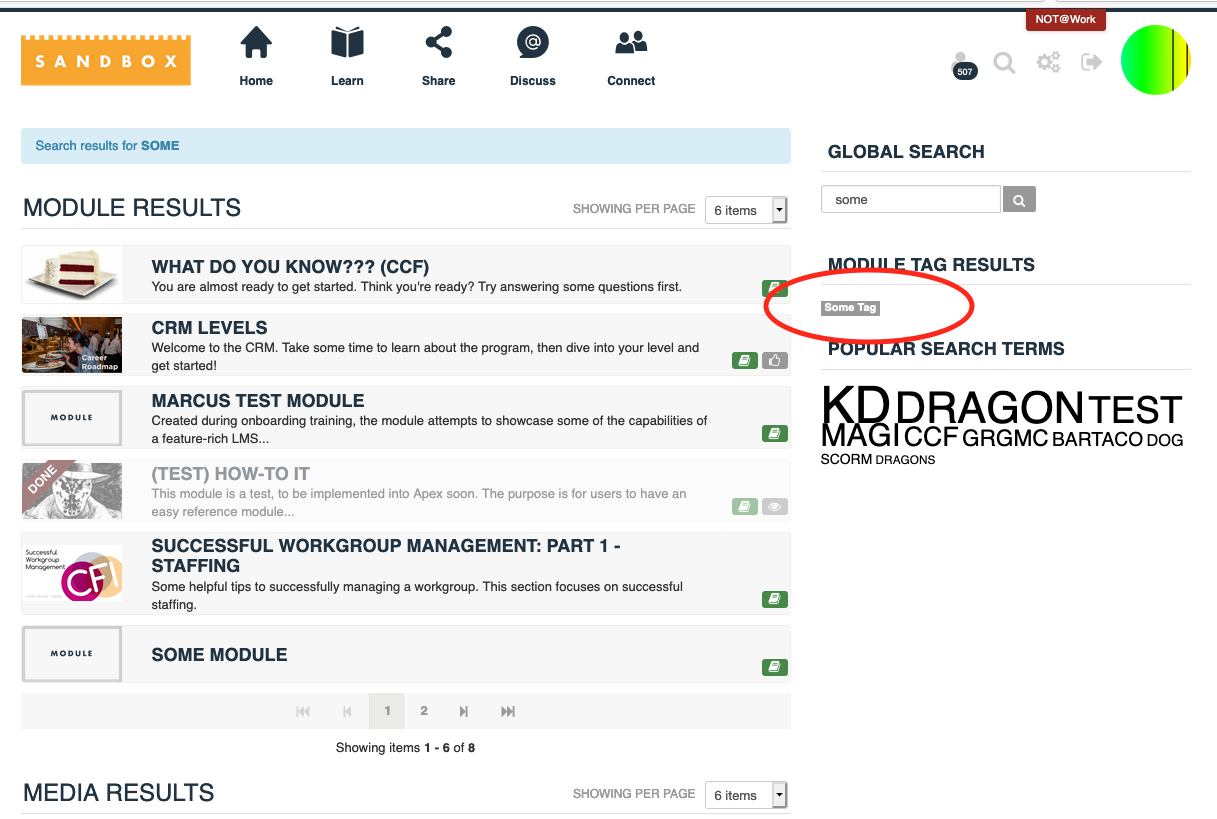 Note that a subset of Tags can be displayed on the Share page. To select which tags to display on the Share page and their related settings go to the Admin Tool > System > Pages > Share Page. Between the ability to rename the Share page and Page Widgets is a Tags section which may be expanded for additional settings.