The Multi Language tool handles the delivery of correct localized content to users based on their preferred language.
During the module creation process you can utilize the Multi Language Tool for text blocks. The process to add a text block to a module remains the same. The Admin workflow of adding a text block to a module is the same as for a mono-lingual site. When creating a module, the Admin will select the "Text Block" pill, and enter text into the block as desired. 
The new Multi Language Tool: Text Block Editor means that during the module creation process, Admins no longer need to permission individual blocks of text to specific languages. Instead, Admins can utilize the multi language tool with text blocks and the system takes care of providing the right language to the right people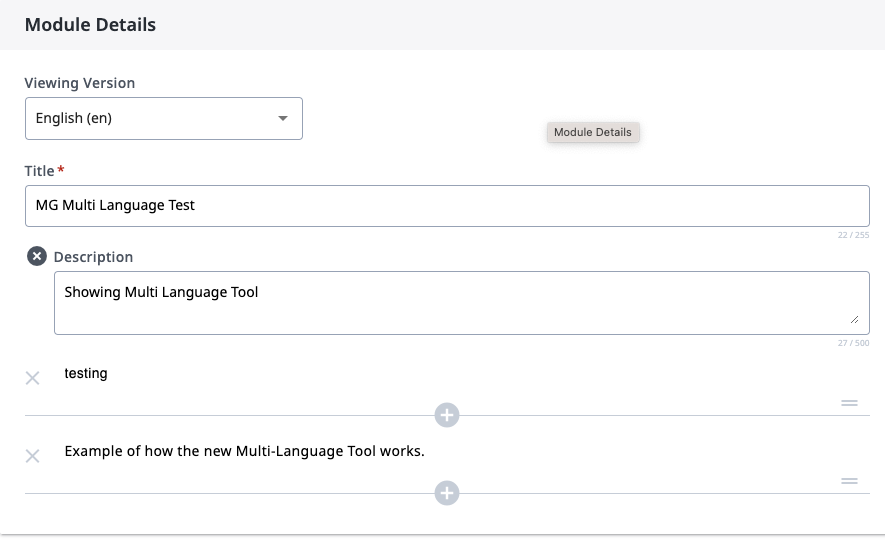 The new tool does not show the globe icon as it previously did. With the new Multi Language Tool the admin can simply select the desired Language from the drop down menu under Viewing Version. Input the translated text for each active languages in their system you wish to translate to.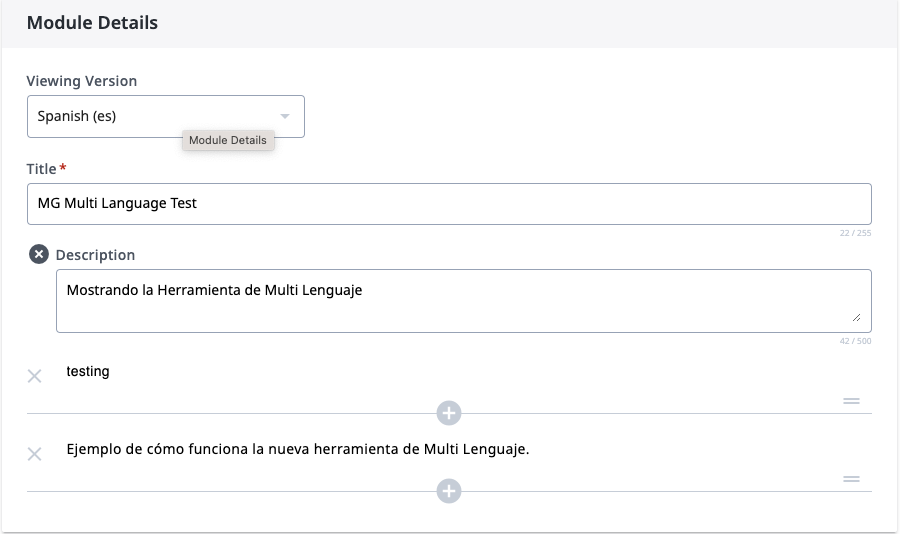 There is no Save button in the new tool as the system will save the changes automatically.
Once changes are saved, the Admin can select the original Language from the drop down list and will be able to see the text in that language. Select the added language from the drop down list and the translated text will show.