Admin Tool → Content → Homework
---
Homework is a media type that can be used anytime you need to receive text or multimedia submissions from your learners.
Using Homework in Modules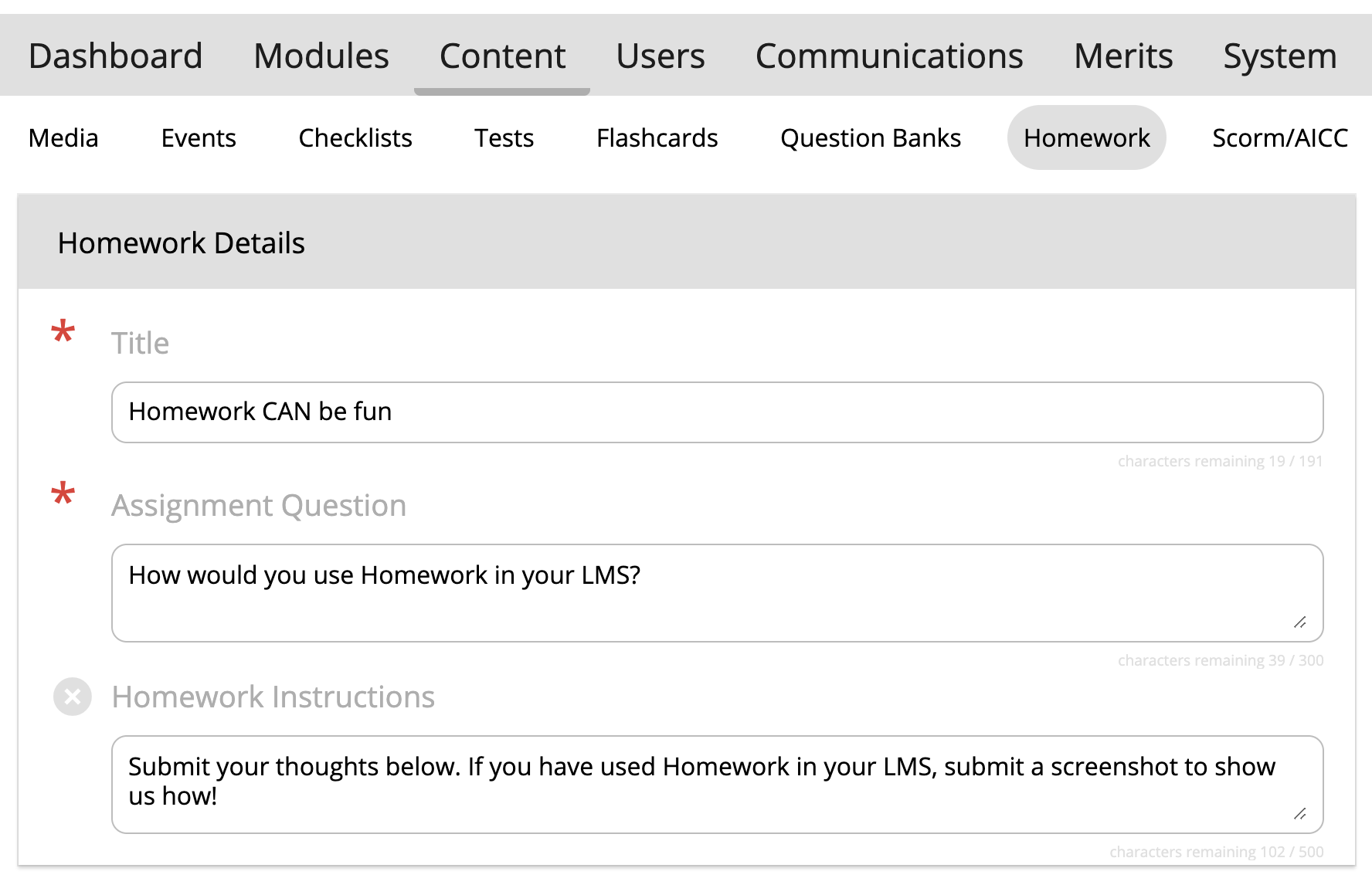 Homework Pieces
Instructions - Any needed instructions for the question. Visible only from a module.
Title - The name of the question. Visible from a module & the homework.
Question - The meat of the homework. Visible only from the homework.
Homework Settings
Media Required?
Will each user be required to upload a piece of media in order to submit their homework response? Allowed media types
Photos
Videos
Documents
URLs

Admin Approval?
If you enable admin approval, a super admin or a custom role with the Manage Homework ability will need to approve a homework submission before the module is can be completed by the user. Auto-complete module will complete automatically when a homework is approved, if it is the final piece of the module.
Show Responses?
If you allow submissions to be shown all users' responses will be visible to all other users on th Learner Tool. If this option is not enabled, responses will still viewable on the Learner Tool, but only to super admins and custom roles with the Manage Homework permission.
Homework Notifications
For homework which requires admin approval, all admins with the ability to manage Homework, excluding all Super Admins, will receive a Notification that a homework submission is pending approval. In order for Super Admins to receive these notifications they need to be added to a Role with the following permission activate: Role Abilities → Content → Manage Homework.