See: Pages Overview
---
As a super admin, you have the ability to create custom Pages. Custom Pages are one of the main content mapping tools available.
Would you like a dedicated area of the site for locations? Positions? Departments?
Why create Pages
You'll find Pages handy if you want to:
Organize content
Define users in certain locations, by certain titles, by level of radness, etc.
Create "themes" within your LMS
Create a document repository
From the admin tool, you have access to set up custom Pages. You can also edit your system Pages. From the admin dashboard, select the system tab, followed by the Pages pill. Here you'll see a list of system and custom Pages.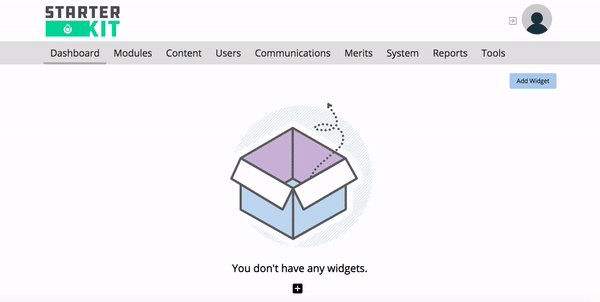 Create a Custom Page
Simply click 'Create Page.' The page will default to an 'inactive' state, meaning it isn't live and discoverable from the learner's side. With the Page now created, input a title and select Page administrators (need a refresher on Page administrators?). Below this, you will see an area to define the Page audience using the rules engine.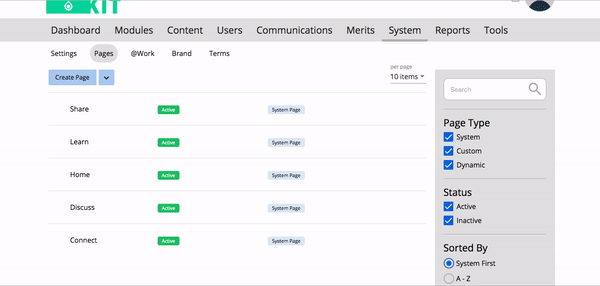 After you've created the page you'll want to build it out with Widgets. Go ahead and review the widgets article to learn some Wisetail Widget Wheezes.
Edit an existing Page
Click on the title of the Page to see the details of that particular Page. Here you can adjust widgets, edit permissions, and Page administrators.
Dynamic Pages
Our documentation on Dynamic Pages lives here.
Guide
A walk-through guide on how to configure Pages can be found on The Drop.