In addition to American English, the Wisetail LMS now supports numerous languages. What this does is to change the system-created buttons, texts, and bits to a user's preferred language. We are actively adding new languages, so if there is one you need that's not on this list, grab a hold of your CX rep, and let them know what you're looking for.
Supported Languages as of July 2021:
Danish
Dutch
English - US & International
Chinese (Simplified)
Estonian
Finnish
French

Canadian French

(Canada) (fr)

European French

(France) (fr)

German
Greek
Italian
Japanese
Korean
Portuguese - Brazil
Russian
Spanish

Latin American Spanish (es)
European Spanish (Spain es)


Swedish
Tagalog
Arabic (RTL)
Important Note: Once a language is enabled, this feature cannot be turned off.
For an in-depth article on how this functionality works, see Multi-Language Tool.
RTL Languages (Right To Left)
For users that have their Preferred Language set to a RTL language, the Learner Tool UI will be 'flipped' in order to support the right-to-left writing system. All functionality remains the same and users are able to use the LMS as they always have.
For example, in English the UI may appear as follows.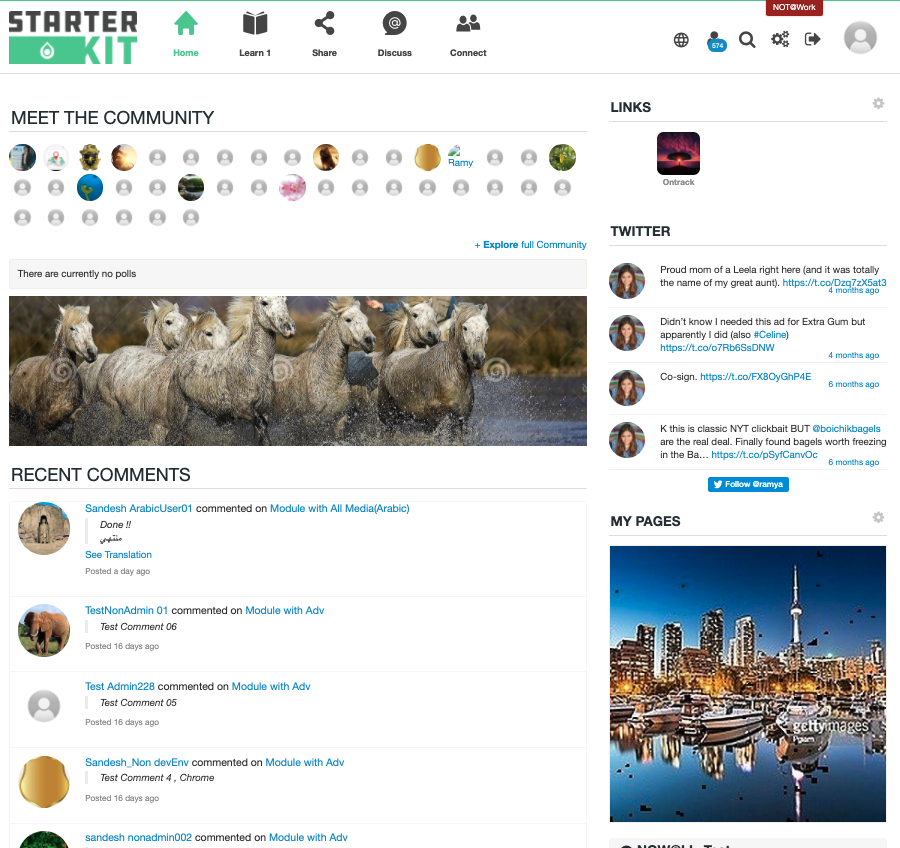 But when the 'flip' is activated, elements on the LMS UI will appear right justified thereby supporting languages that write right-to-left: