Using Presets
A Module Preset is a collection of settings that you want to regularly reuse.
Module Presets are managed from any module, by scrolling to the Settings section on the right-hand side: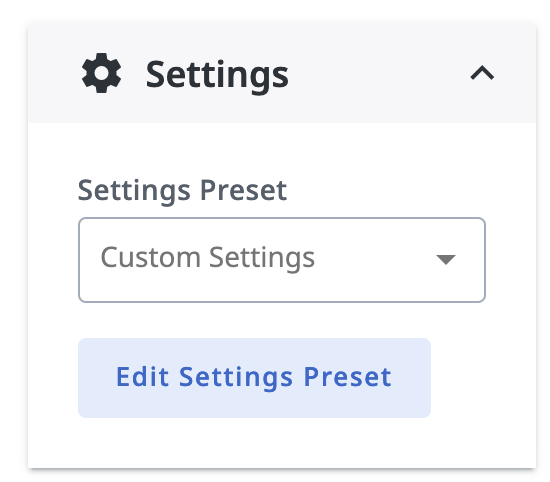 Creating Presets
You can select a pre-built set of options from any previously saved Preset via the drop-down, or create a new Preset by clicking Edit Settings Preset. You then set the options as desired, and check the Save as Settings Preset checkbox. Finally, give your preset a name, and click Apply Settings Preset to save your options. Once completed, this Preset will be available in the drop-down described above.
Editing and Deleting Presets
Unfortunately, the ability to edit or delete Presets is not available at this time.