Overview
Reports can be scheduled to be delivered by either email, sent to an sFTP server under your control, or both.
Note: The sFTP functionality must be enabled by Technical Support before you can begin. You will need to Submit a Ticket to us if you are interested in utilizing this functionality.
Only Super Admins can schedule reports to be sent to an sFTP server (in addition to emailed reports).
Emailing Reports
To schedule a report, open a custom or saved report, scroll down to the 'Schedule Report' section. Specify the date and time, and select one or more of the following check boxes:
*Note* Send To (Emails Only) check box is going away late 2023.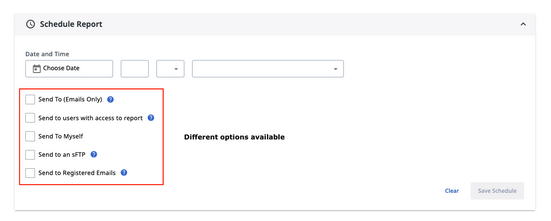 Rules Engine
Admins can use the Rules Engine to configure recipients of Scheduled Custom Reports when they check the Send to users with access to report checkbox.
When checked, Admins will be given a preview statement of the default rules for that report which also shows the number of users that have access to the specific Custom Report.
In order to receive an emailed Custom Report, users will need to have a profile in the LMS with a valid email, as well as have access to the Custom Report via a role.

Access to the Custom Report can be granted via the Admin Tool -> Users -> Roles -> Role Abilities -> Reports.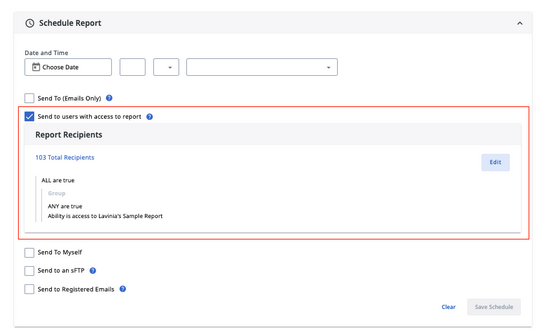 If there is a desire to refine the list of recipients, Admins can click the Edit button to bring up the Rules Engine and can add more rules to narrow down the list.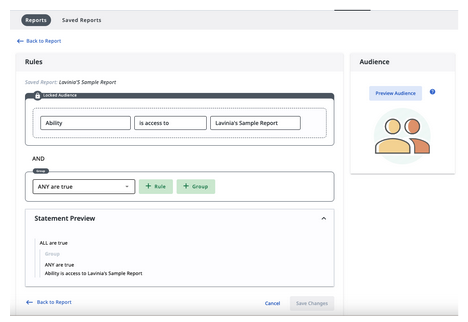 Send To Myself
The next option for receiving scheduled Custom Reports is the ability for the Admin to send it to themselves.

Registered Emails
To support clients that are sending scheduled Custom Reports to 'non-user' emails, like store emails or department emails, Super Admins can whitelist these emails in the LMS and select them for report distribution.
Please see this article for more details.
Reports via sFTP
Custom reports can be scheduled to be sent to an SFTP by Super Admins. Partial Admins will not see the Send to an sFTP checkbox.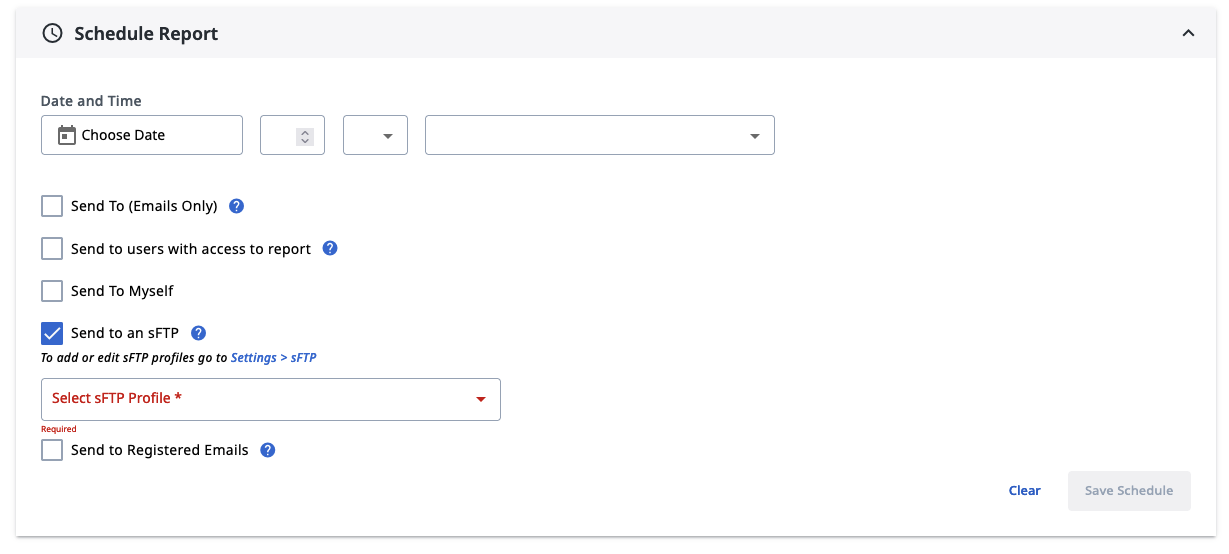 How to set up SFTP

sFTP Setup

sFTP profile creation is in System

Up to 5 sFTP profiles can be created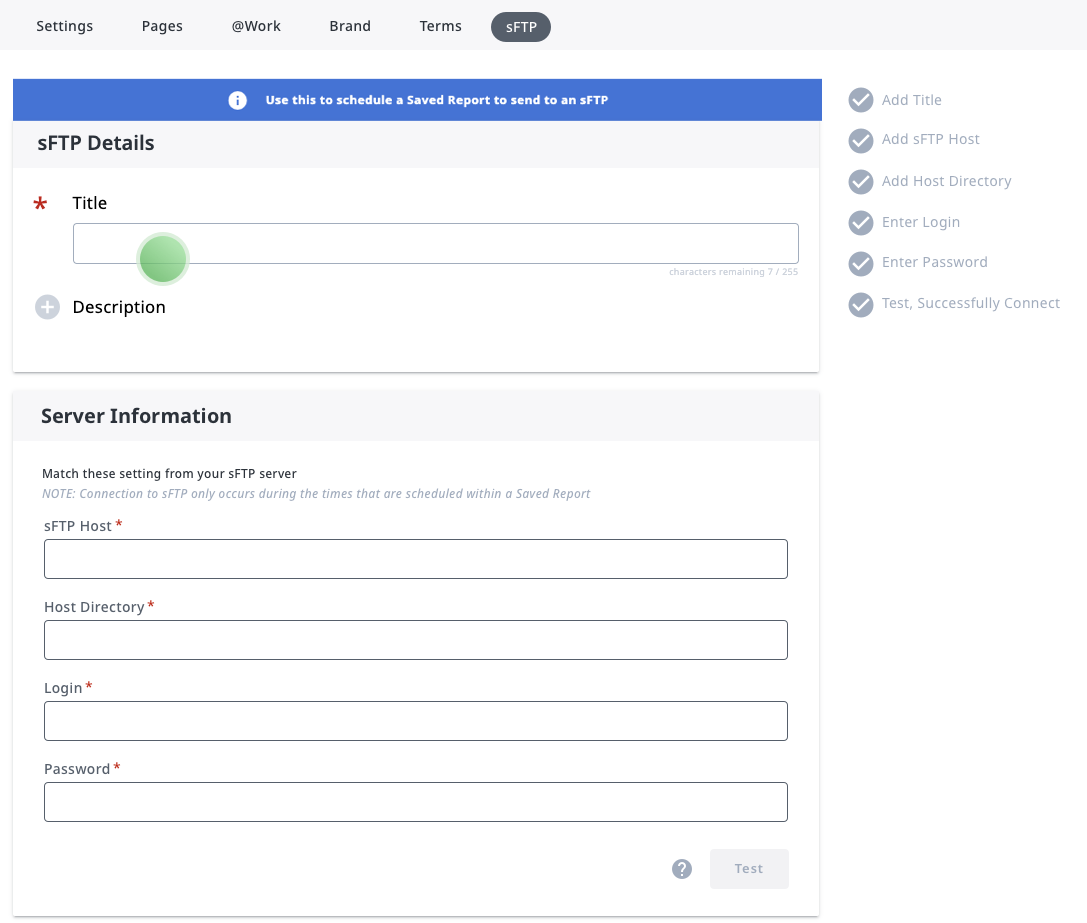 Testing the sFTP Connection


sFTP connection success notification

Click "Save" to save credentials and close the notification

sFTP connection failure notification

Click "Okay" to close the notification and edit credentials

Activate the sFTP profile