Overview
Reports can be scheduled to be delivered by either email, sent to an sFTP server under your control, or both.
Note: The sFTP functionality must be enabled by Technical Support before you can begin. You will need to Submit a Ticket to us if you are interested in utilizing this functionality.
Only Super Admis can schedule reports to be sent to an sFTP server (in addition to emailed reports). Other users can send to email only.
Emailing Reports
To schedule a report, open a custom or saved report, scroll down to the 'Schedule Report' section. Specify the date and time, as well as the people who should receive the report. Reports are sent to an individual's email (to as many people as you want, added as comma-separated values). It's that easy! Reports are sent as a .CSV file. If you want to stop the report from being sent, select the blue 'Cancel' button above the 'send to (emails only)' text box.

PRO TIP: Add the 'saved reports' dashboard widget on your admin dashboard for quick access.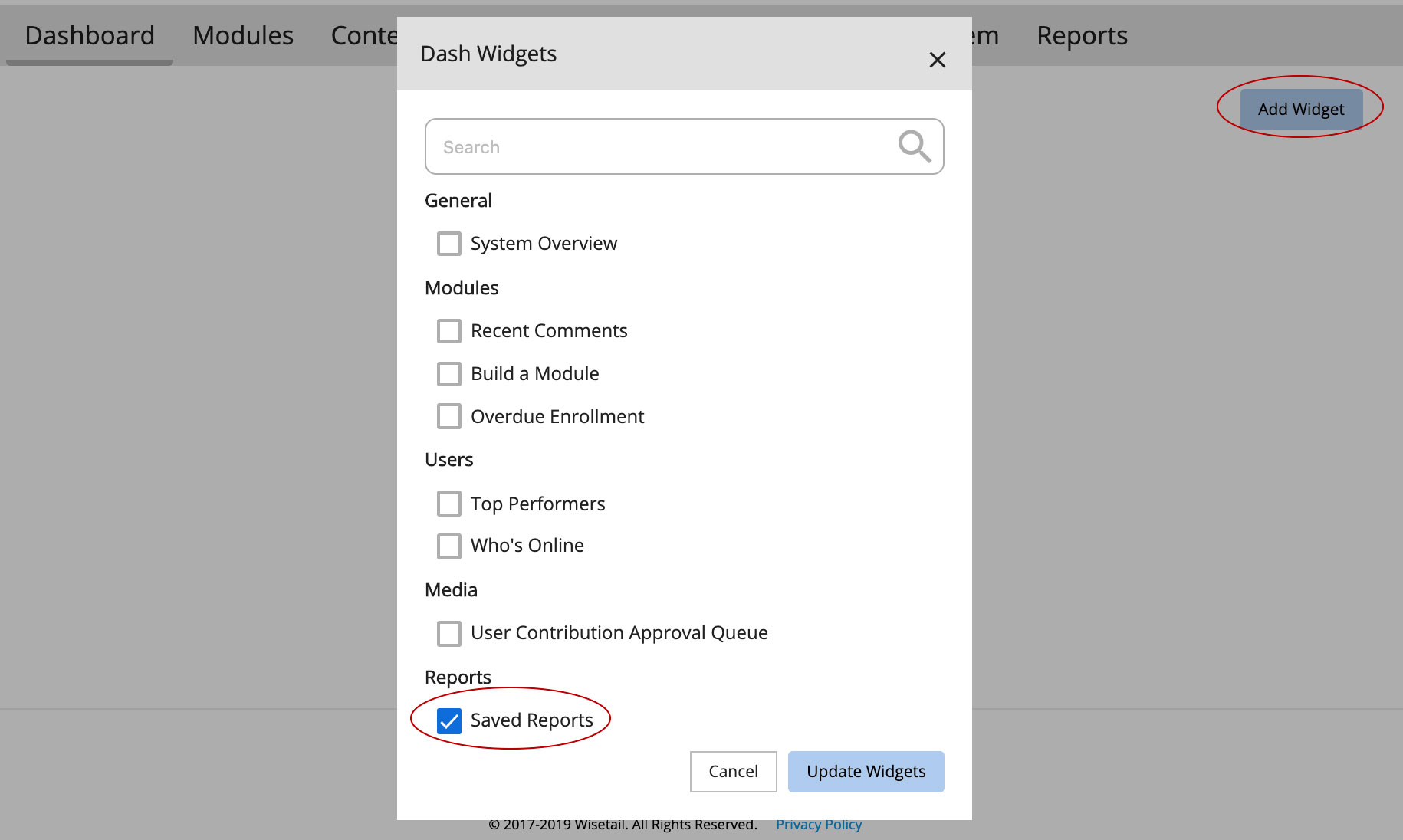 Reports via sFTP
Details
sFTP Setup

sFTP profile creation is in System

Up to 5 sFTP profiles can be created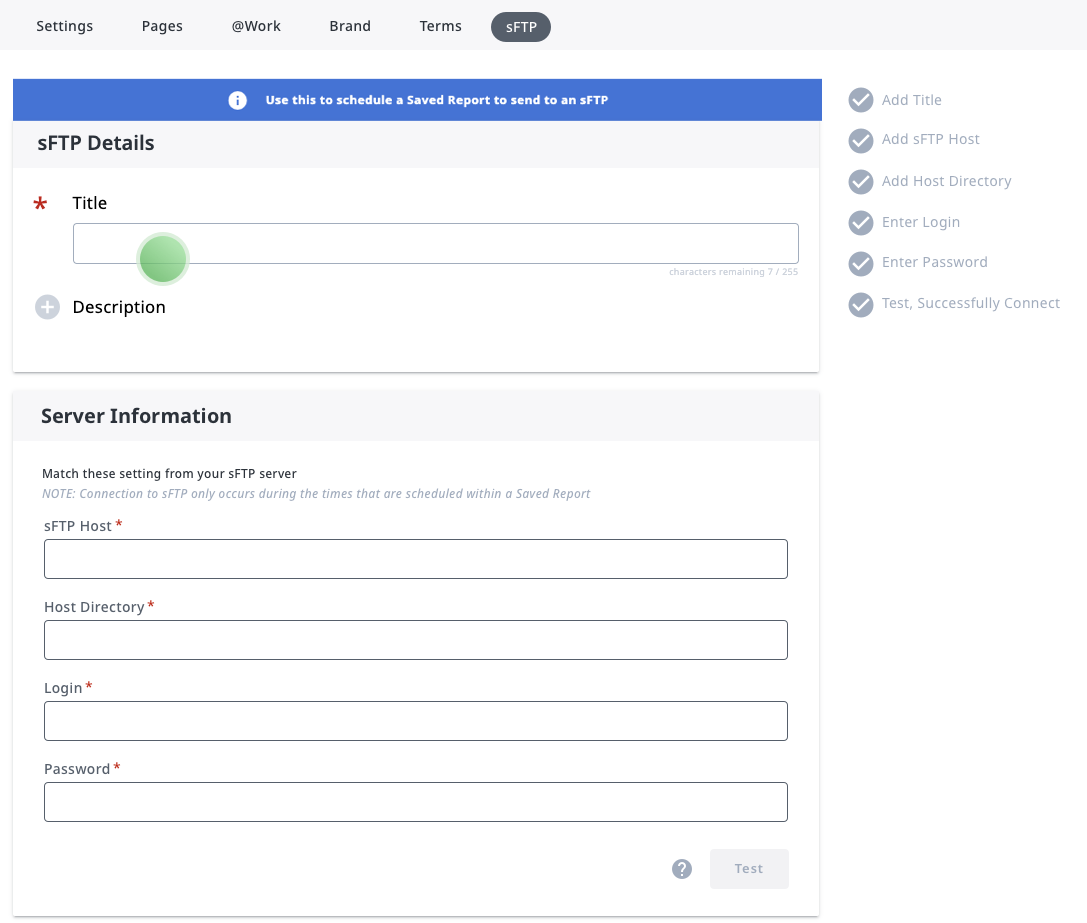 Testing the sFTP Connection


sFTP connection success notification

Click "Save" to save credentials and close the notification

sFTP connection failure notification

Click "Okay" to close the notification and edit credentials

Activate the sFTP profile
4. sFTP Report Scheduling
Once an sFTP profile is successfully set-up and activated, go into a Saved Report — under the Schedule Report

 panel, to select an sFTP profile from a drop-down menu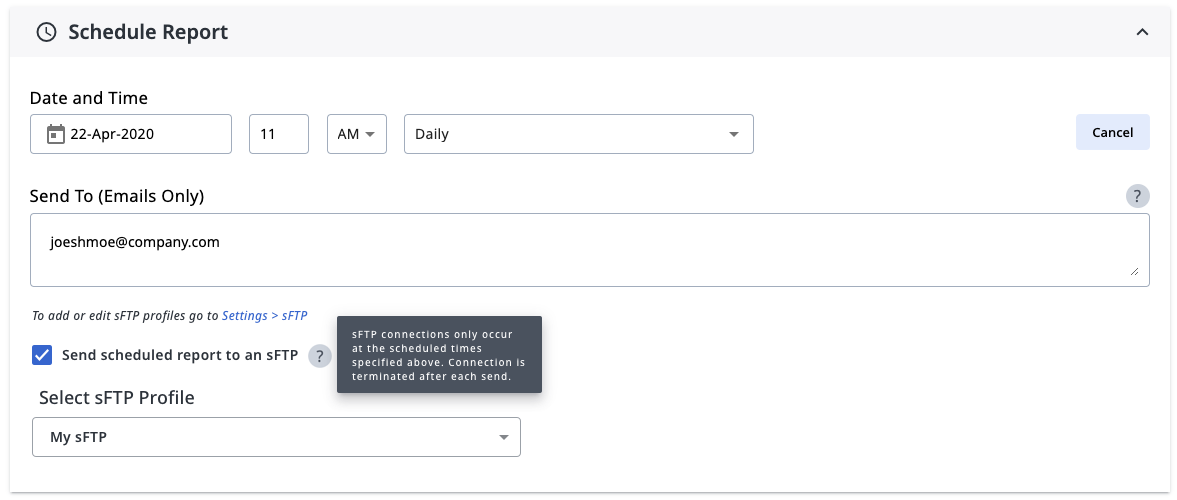 The send of the report will occur according to the Date/Time/Frequency

 inputs provided

Send To (Emails Only) would continue to work as is — at least one

 recipient must be entered

As long as the credentials provided stay the same, the report will send at the specified times
You can now also specify a port when configuring a connection.