Some reports have the option to add additional columns which are helpful for adding information and filtering the results. For reports with this option available, it is accessed from the Export CSV button drop-down arrow as seen below. Select the Manage Columns option.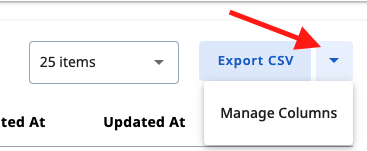 In the following screen check the checkbox for the profile fields you would like to add to the report. Note that some default fields are already selected and will be grayed out if the field is not allowed to be removed from the report.The box is scrollable so if a field isn't displayed, try scrolling down to locate additional fields.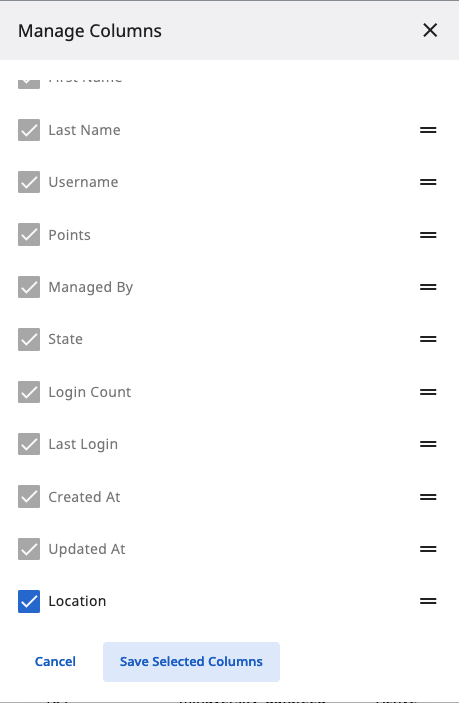 The list below shows the Reports that have this feature.
Dialog Comments Report
Enrollment Change Log Report
Enrollment Status Report
Module Completion Report
Module Exception Report
Module Views Report
User Contributions Report
User Login Report
User Media Comments Report
Users Report
Note:
The fields you see available in the Managed Column are related to the Profile Fields. You could create new Profile fields to include in the report but these will also need to be in the datafeed file.