With nearly fifty System Reports you also have the ability to slide & dice your data a lot of ways, as well as the ability to create customized versions of these reports. There are number types & divisions of reports.
System Reports
Accessible via the Admin Tool --> Reports. A System Report (also known generally as "Reports") are your bog-standard report that allows you to view & examine your data on everything from what users have completed a module to a log of all the emails your system has sent out. You can examine the System Reports Compendium for a detailed list of what each report is for.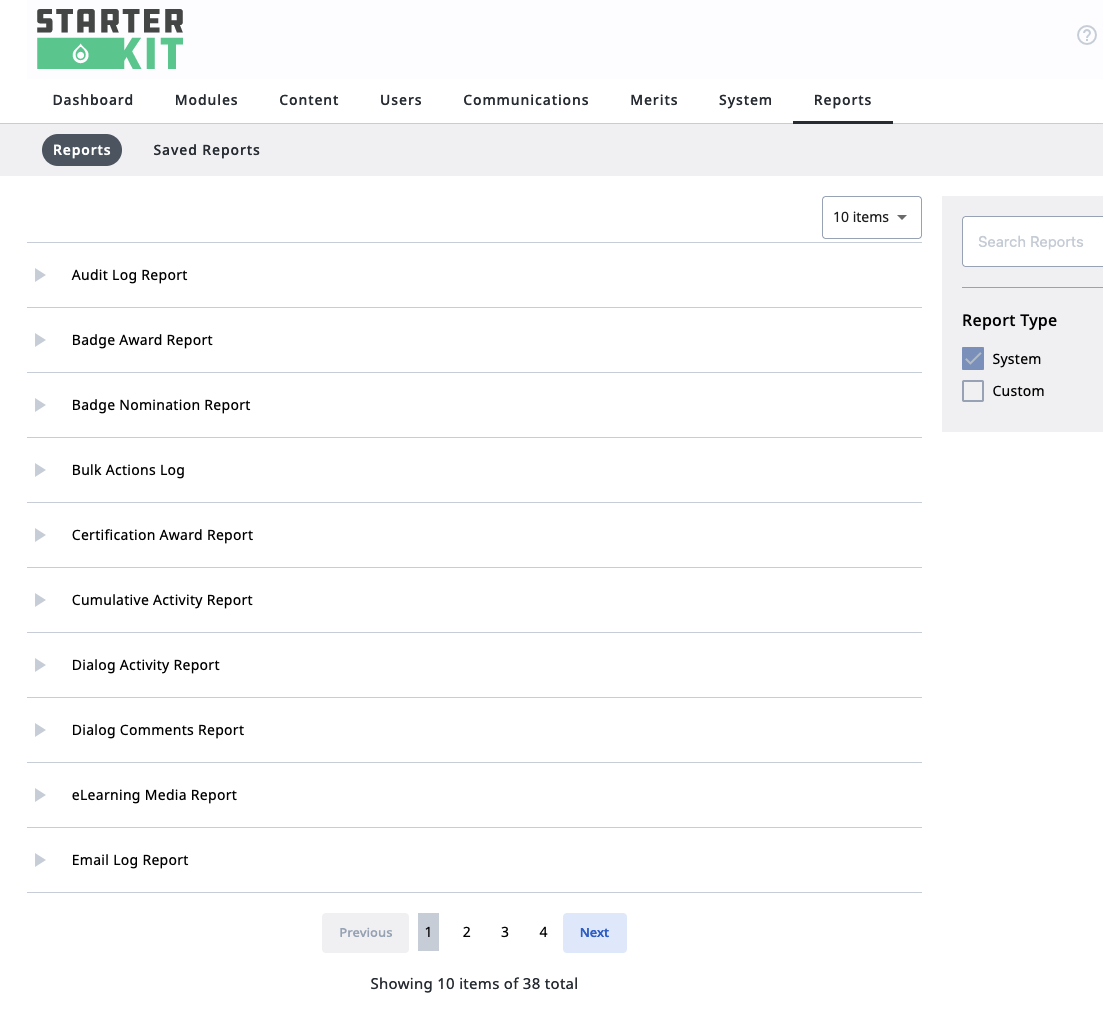 Custom Reports
A System Report can be duplicated, and retained as a Custom Report, with a wide assortment of filters, and then kept to allow you to save time whenever you  need to look at a particular set of data, or to be permissioned to  a specific set of users.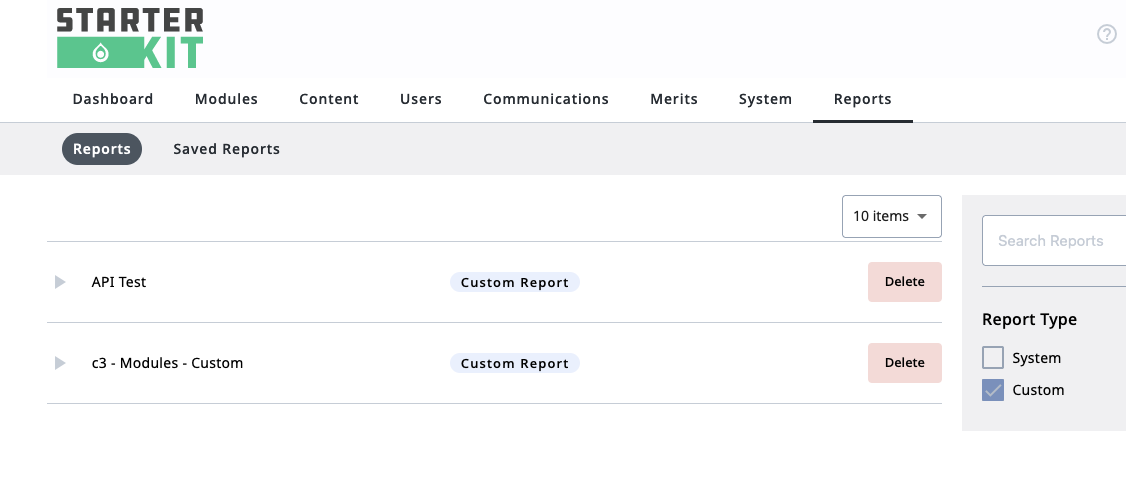 Saved Reports
Saved Reports are identical to Custom Reports except that they (Saved Reports) are accessible only to the user who created them. Saved reports appear in the Saved pill.

Scheduled Reports
A Custom Report can be configured to run on a set schedule, with the results either emailed to a set of addresses of your choice, or sent to an sFTP server that you control, or both.